ABSTRACT There has been a global renewed interest in vocational education and, in particular, the adoption of German education policies such as the dual system. Singapore has announced plans to establish a dual system of vocational education and training, although is facing sociocultural resistance as community perceptions that higher levels of education lead to better labour market outcomes, combined with a negative community image of vocational education. This paper questions whether it could be a case of bad policy borrowing or an opportunity for policy learning. In addressing the central question, Singapore's rapid and successful historical policy development is considered, as well as addressing the main drivers in economic development, market expansion and potential underemployment of Singapore's youth. Although adoption of the dual system has failed in many parts of Asia, particularly Korea and Indonesia, Singapore has already adapted several aspects of the dual system in previous policy borrowing during the early period of rapid development in the past 50 years. Recent investigating of dual system policies look to introduce a stronger connection with industry through workplace learning and international internships, particularly in Germany, an important trading partner. Singapore has developed a unique way at learning from international education policies and although faces some resistance to vocational education in favour of academic merit, student enrolment in vocational training is growing, particularly after receiving recognition as a world leader in vocational education and training.

Completed as a part of coursework for Comparative Education Policies, Melbourne Graduate School of Education, University of Melbourne.
Powered by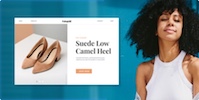 Create your own unique website with customizable templates.